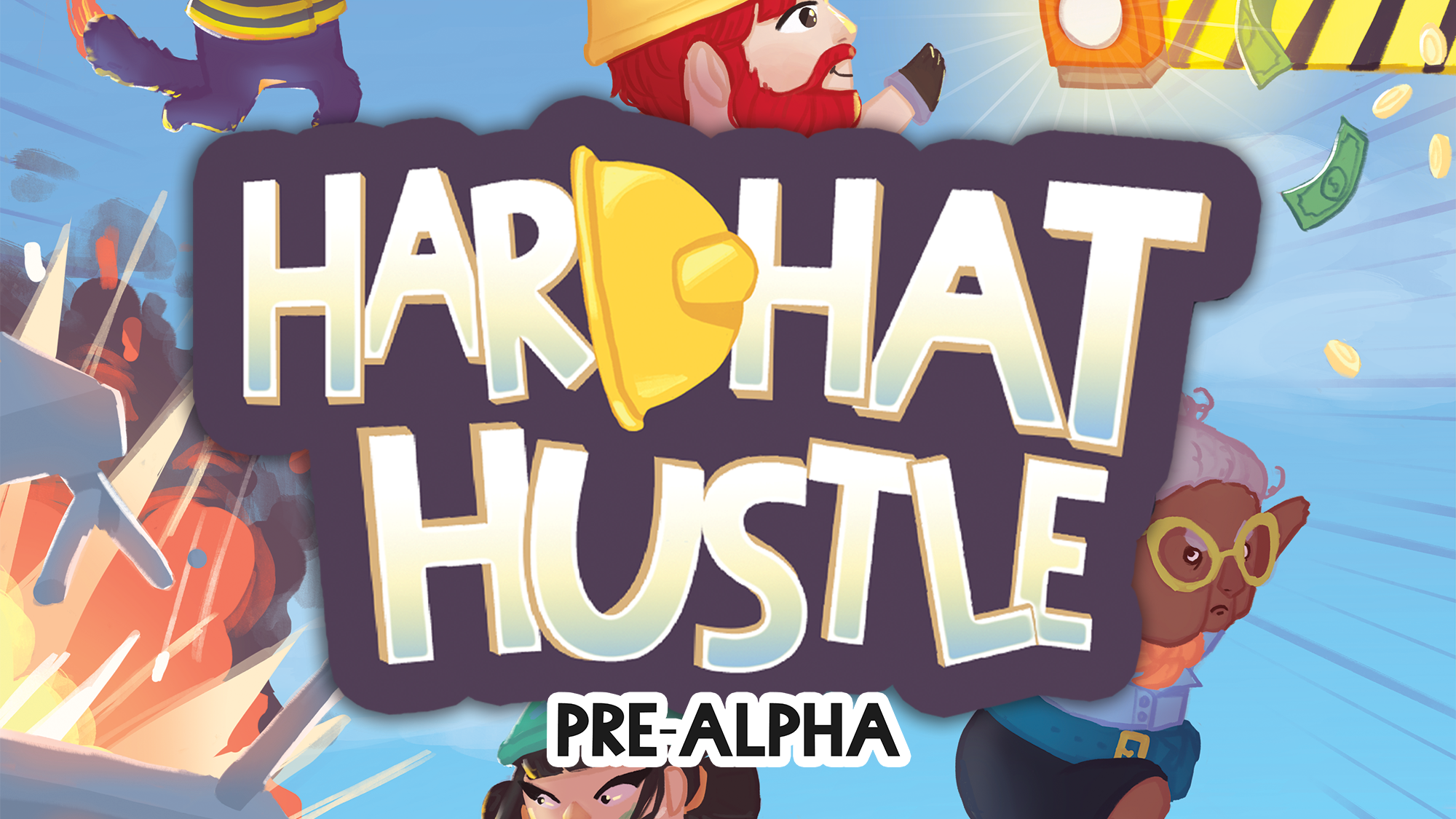 Hardhat Hustle - Pre-Alpha
Hardhat Hustle out in Early Access!
---
Hardhat Hustle is out now in Early Access!
This is just the initial release, there's lots more content coming soon, including more characters, more maps and more game modes! This release is just to get the ball rolling and get the game in front of all of you amazing Itch players!
If you give the game a try and have some feedback or just want to tell us what you thought, reach out! The game has a build in feedback button that will take you to a playtest survey, or alternatively absolutely tweet the game on twitter @snailboatstudio. At some point soon we will be setting up a discord for the game, so people can keep up to date on what's going on with Hardhat Hustle, and we will definitely be releasing more devlogs as we go detailing updates with the game, as well as potentially some tasty tutorials and design stuff.

Hardhat Hustle is about friends having fun together, and we hope that will all your input and enthusiasm we can make something awesome that tons of people can enjoy.
Files
HardhatHustle_v0.5_windows.zip
79 MB
Oct 20, 2019
Get Hardhat Hustle - Pre-Alpha